Price List

Eyebrow tint £10
Eyebrow shaping £12
Eyebrow tint & shaping £20
Eyebrow tint & shape + eyelash tint £30
HD Brows £30
What are HD Brows?
HD Brows have revolutionised eyebrow care to give everyone that extra look-good and more importantly feel-good factor.
It's much more than just eyebrow shaping…
Eyebrows are as individual as fingerprints, and our tailored procedure transforms even the most unruly, sparse or over-plucked brows into perfect arches to suit the wearers face. Taking between 30-45 minutes, the HD Brows experience features tinting, waxing and threading, with stylists using a specially designed formula to give you perfectly defined brows.
Every HD Brows treatment is absolutely exclusive, as our stylists assess the shape of your face and colouring before creating a bespoke brow, tailored exclusively for you. Even if you have sparse areas, hope is not lost! Our expert stylists will work with you on a re-growth programme to achieve the perfect brows for you. Plus, our new Make Up by HD Brows range of brow products such as pencils, powders, brushes and more will allow you to hide those areas until they grow in. The effects are so good, they have even been compared to a mini-facelift, and our celebrity fans include The Saturdays, Emeli Sandé, Amanda Holden and Alesha Dixon, to name but a few.
As a branded treatment, every procedure is performed using the specially formulated HD Brows professional range of products, ensuring the quality of the treatment is consistently high.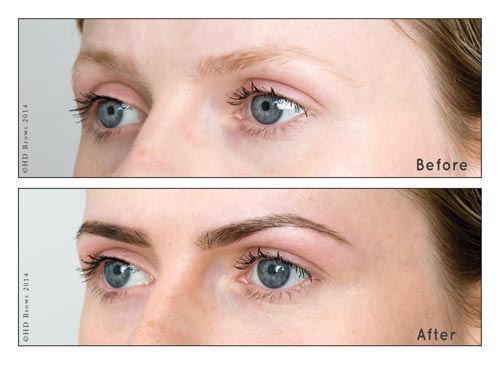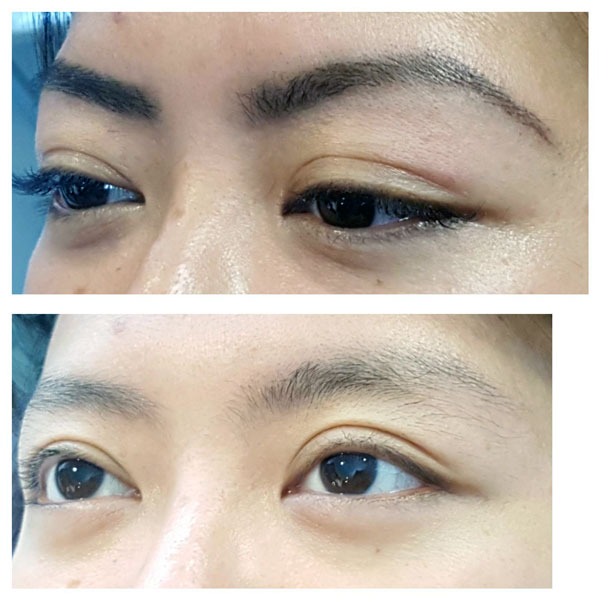 EYEBROW CARE
Taking care of your perfectly designed brows is simple:
Do not over tweeze. Only remove hairs outside of the map (ask your technician.)
Do not trim brows yourself.
Do come in for maintenance to keep your brows looking their best.
If you try to grow your brow hair or fill in the gaps, use the Growth Serums every day morning and night on the clean skin for 3 months.
Prior your HD Brows treatments you will need a patch test, this can be done in our treatment room or you can take the patch test kit home with you and do it yourself. This must be done at least 24 hours before the treatment. Please note that without the patch test HD Brows treatments will NOT available at our treatment room.