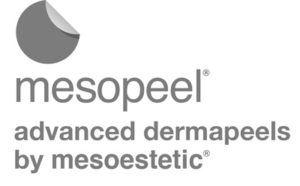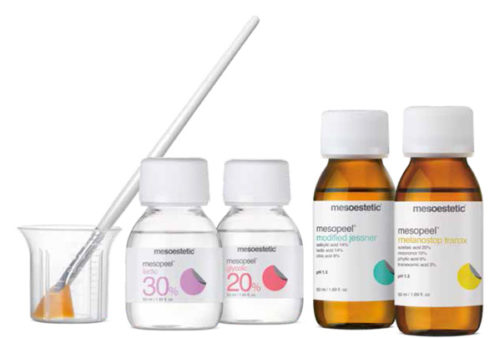 Dermal peel is a dermocosmetic procedure designed to cause accelerated, controlled skin regeneration.
Each unique formula allows the chemical exfoliants to act at various depths allowing to design bespoke treatments.
The action of the peel on the skin tissue enhances the removal of external layers to stimulate collagen, elastin, and glycosaminoglycan production, also improving the physiological and mechanical properties.

objectives
Purify and oxygenate the skin, leaving it hydrated and free from impurities.
Close dilated pores, improve skin texture and increase epidermal thickness.
Deal wit the effects of skin aging, reducing wrinkles and maintaining elasticity.
Even out tone, provide brightness and reduce skin imperfections.
Lighten and reduce skin hyperpigmentations, providing a depigmenting action.
Reduce the signs of acne and improve the appearance of scars.
Optimisation and maintenance of other procedures
At the same time as being and effective treatment for skin rejuvenation, acne and hyperpigmentations, mesopeel® is the ideal solution to optimise other medial-aesthetic procedures (antiaging, depigmenting, mesotherapy, facial implants, botulinum toxin, electroporation, iontophoresis, radiofrequency, phototherapy, laser…)
Prevention and maintenance
Performing a peel several times a year helps maintain a healthy appearance and improve skin texture as a preventing action against aging. However, the frequency will always depend on the type of peel applied and the indication.
Pre and post-peel care
To obtain the best results adequate skin preparation and a full post-treatment follow-up are essential. mesoestetic® has a wide range of products for home uses designed to prepare, improve, and extend the results obtained in clinic.
Price List
Single treatment £90
Course of 6 treatments + Prep Kit £650